Thank you so much to The Wimbledon Club and WSM Business Advisory, who chose MertonVision as their Charity Of The Year for 2019!
The Wimbledon Club raised an amazing total of £3,802! Their generosity has ensured the continuation of our IT support sessions – this year our tutor has taught and assisted nearly 70 vision impaired clients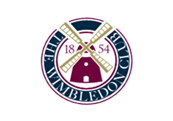 WSM raised a fantastic total of £1000, which enabled us to buy some much-needed equipment for our Resources Room, including an electronic magnifier.