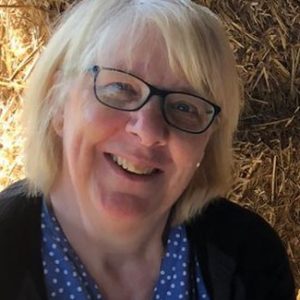 I'm Wendy, Office Manager.
Hello, I'm Wendy, Office Manager. I joined MertonVision in December 1999, before that I worked as a peripatetic support worker with visually impaired children in Merton's mainstream schools.
My role as Office Manager encompasses a wide range of tasks; anything from preparing veg for lunch club to filing reports for the Charity Commission.
As you can imagine things here at MertonVision have changed quite a bit in those 21 years! The one thing that hasn't changed however, is being able to chat/meet with our clients, who always have something interesting to tell us.