Certificate of Visual Impairment (CVI)
 The Certificate of Vision Impairment (CVI) form is for use by the patient or representative, consultant ophthalmologist and hospital eye clinic staff. It formally certifies someone as visually impaired, and also acts as a referral for a social care assessment if the individual is not yet known to social services.
If your vision has deteriorated to a certain level, you may choose to register as visually impaired. Depending on the severity of your vision loss you'll either be registered as sight impaired (previously "partially sighted") or severely sight impaired (previously "blind").
Your eye specialist (ophthalmologist) will measure your visual acuity (ability to see detail at a distance) and your field of vision (how much you can see from the side of your eye when looking straight ahead).
These measurements will help your ophthalmologist determine whether you're eligible to be certified as sight impaired or severely sight impaired. If you are, they will complete an official certificate with the results of your eye examination.
In England and Wales this certificate is called the Certificate of Vision Impairment (CVI)
Your ophthalmologist will send a copy of the certificate to you, a copy to your GP and a copy to your local social services department. Upon receiving the certificate, your local social services team will contact you to ask whether you want to be added to its register of visually impaired people. For the borough of Merton this is held by MertonVision.
Registering isn't compulsory but it can entitle you to a range of benefits, including: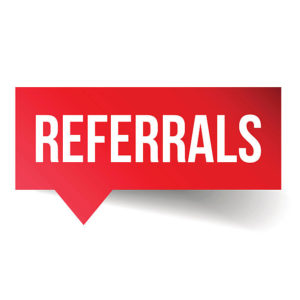 TV License
Who needs a TV licence
Anyone who watches or records live TV, or watches live online, no matter what device they use. This includes TVs, tablets, computers, mobile phones, game consoles, digital boxes and DVS/VHS recorders.
BBC iPlayer Change: you now need to be covered by a TV Licence to download or watch BBC programmes on demand – including catch up TV on BBC iPlayer
Concession for blind or severely sight impaired
If you are blind (severely sight impaired) you are still able to apply for a 50% concession. This means a colour licence costs £75.25, an increase of £1.75
This covers the whole household in which the individual resides
To apply for this concessionary licence you will have to share a copy of the certificate or document issued by or on behalf of your local authority confirming your visual impairment or a copy of the certificate form your ophthalmologist.
You can apply online or call 0300 790 6165 and TV Licensing will tell you what to do and how to pay
Costs and concessions
The cost of a TV Licence changed on 1st April 2018. A colour licence costs £150.50 and a black and white licence costs £50.50
People aged 75 or over are entitled to apply for a free, three year licence for their main residence. Around 4.25m are currently in force. People aged 74 can apply for a short-term licence
Certain people in residential care qualify for a £7.50 'Accommodation for Residential Care' (ARC) Licence
Women's refuges – TV Licensing has recently changed its policy so that women living in refuges will now be covered by a communal TV Licence. This means that each refuge will only need on Licence, no matter how many TVs.
Easy read leaflets
TV Licensing provide Easy read documents for their key information, which aims to make reading about the TV Licence easier for those with visual impairments.
These documents come in a number of different languages including Polish, Urdu and Portugese
These documents can be shared as Word docs or pdf
Getting a TV Licence – why do you need a TV Licence?
You need to be covered by a TV Licence to:
1 watch or record live TV, or live online, no matter what device they use. This includes TVs, tablets, computers, mobile phones, game consoles, digital boxes and DVS/VHS recorders.
Speaking your language
TV Licensing provides a range of information in foreign languages:
18 languages available on tvlicensing.co.uk
180 languages available via our telephone translation service
We also distribute leaflets to community organisations in 26 languages
The details you need
For general TV Licensing enquires – 0300 790 6112
To find out more about the Payment card – 0300 555 3456
To find a local PayPoint outlet visit paypoint.co.uk/locator or call 0300 790 6137
To set up a direct debit or to pay by direct debit/credit card – 0300 790 6115 or visit tvlicensing.co.uk/info
To enquire about the licence for people aged 75 or over – 0300 790 6154
To use the translation service – 0300 790 6044
To use the textphone facililty – 0300 790 6050
If you have sight problems, you can get this information in large print by calling 03007906076.
Find out more at www.tvlicensing.co.uk
Thinking of having a party? Why not hire our hall?
We have a lovely bright hall available at a very competitive rate. We have kitchen facilities, disabled toilets, plenty of free parking on site – please contact the office on 0208 540 5446 with any booking queries.
From April 1st 2020 the Hall and room hire fees at the Guardian Centre will be increasing
Hall hire will be £40 per hour
Room hire will be £20 per hour
This is to keep in line with rising costs to the charity and the first increase in several years
Terms and Conditions