Would you like a volunteer to help you?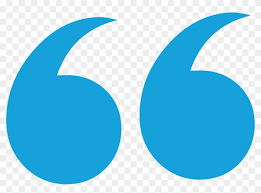 Thank you so much for getting me the help (a MertonVision volunteer). It's given me so much more peace of mind. It's so much better than just sitting here worrying about going out…..Thank you"
Rita 82
Please see here to request a volunteer:
Most clients request our Home visiting Service. Clients requesting a volunteer are first visited by the volunteer co-ordinator to assess what assistance is wanted or needed. This can range from:-
Companionship, to break the cycle of isolation, anxiety & depression.
Reducing stress by reading personal correspondence, help with paying bills, online  shopping/banking.
Restoring confidence by escorting out on shopping trips to local stores.
Increasing enjoyment, social interaction and well-being by escorting out on local walks, visits to places of interest.
You can make a request for a volunteer by contacting Hassan Khan our  Volunteer Services Manager. He will visit you to discuss your needs.
As soon as a suitably matched volunteer becomes available you will be introduced at a mutually convenient time.
Awareness Training in GP's practices
Invaluable for medical practice staff.
With the use of simulation specs and other resources we can offer your staff an insight into sight loss and how to improve the service that they offer their clients who live with a visual impairment. Sessions are tailored for each practice and generally last for between 60-90 minutes.
To arrange your training session please contact
The Office T: 020 8540 5446
Email: info@mertonvision.org.uk
Presentations
We are happy to come along to events that are held within the community to talk about MertonVision and the excellent service that we provide for people who reside in the London borough of Merton and are living with sight loss.  We also demonstrate some of the resources that can be obtained through MertonVision.
Volunteer for Merton Vision and make a difference to the quality of life for our blind and or partially sighted clients. We have various opportunities for you to develop your skills, knowledge and gain invaluable experience and connect with others.
The Volunteer Roles available – there is something for everyone!
Volunteer Role: Accessible Technology Volunteer
MertonVision is looking for IT but you do not need to be a technical guru to apply!
Technology gives us the power to access information, collaborate, plan independent travel, enjoy global entertainment and that all in the comfort of our own homes and often in the palm of our hands. Your support could mean the world to someone, not just empowering and inspiring our blind and partially sighted clients, but encouraging more independence and ensuring they are not excluded from the connected world.
Commitment: 2 – 3 hours per week
As a volunteer you would:
• Lead and assist in accessible tech workshops and seminars
• Support our clients with range of devices – from smart speakers to iPads.
• Aid people in setting up devices either in person or virtually
• Offer one-to-one accessible Tech support either at our offices or at the clients' home
• Keep up to date with trends in the accessible Tech market
• Offer support remotely
• Take part in Accessible Tech meetings and workshops
Skills and qualities required:
• Lived sight loss experience desired but not essential
• A basic understanding of the accessible tech world
• Good listening skills
• Patience, empathy and understanding of the needs of older people
• Flexible, dependable, and punctual
• Clear sense of personal boundaries and confidentiality
• Able to provide non-judgemental support
• Engage with training and development
• A passion for tech
Benefits:
• Sense of achievement and fulfillment
• Apply or develop your existing skills and experiences
• Connect with others and enjoy our volunteer social activities
• Support the local community of Merton
• Enhance your CV or UCAS application
• Enjoy the feeling of making a difference to someone's life
• Be a part of something special
• Through volunteering increase the chances of employment if desired
• Learn and teach a new skill
• Enhance your IT skills
• Network
This role is open to anyone aged 18 years old and over
Expenses: Reasonable volunteer travel expenses will be reimbursed.
References
Due to the nature of these roles two satisfactory references are required.
To apply contact us on: 02085405446 or volunteering@mertonvision.org.uk
MertonVision at the Wilson Hospital, Cranmer Road, Mitcham, CR4 4TP
Volunteer Role: Telephone Befriending
Our telephone befriending volunteers play such an important role in helping to reduce the feelings of social isolation and loneliness experienced by many of our service users. As a telephone befriender we would ask you to call 1 or maybe 2 of our service users regularly to offer support and to build a friendship with them. We always try to match you with someone who has similar interests.
The times and days are flexible and to be decided between you and your chosen client: if you can only spare half an hour a week to call 1 person that can make an enormous difference to that person's life. As a telephone befriender you may be the only person someone speaks to that week and, in the aftermath of the pandemic the need for volunteers to take on this role has increased substantially. We cannot emphasize how happy and grateful the clients are that use this service: for some it is a real life line.
A typical week for a Telephone Befriender:
 Calling your MertonVision service user/users on your agreed time and day
 Chatting to them, providing a listening ear for up to 30 minutes
 Asking after their health and wellbeing and responding to any worries or concerns they may have
 Ensuring they are being supported and finding out if they need any assistance
Testimonials:
"it (the call) was the highlight of my week"
"It was so lovely to chat with (Volunteer), she is so friendly and understanding."
Volunteer Role: Practical Support Volunteer 1 – 3 hours per week
Merton Vision relies heavily on the support of volunteers to assist in its fight to tackle loneliness and isolation amongst blind and partially sighted residents in Merton. Our dedicated Practical Support Volunteers ensure that some of our most vulnerable clients who may suffer loneliness or are at risk of becoming socially isolated have someone to keep a check on them and enjoy having the social interaction on a regular basis. Many of our clients look forward to receiving these regular visits from our Volunteers and they often feed back to us how the visits make a huge impact in helping uplift their spirits.
Practical Support:
Many of our blind and partially sighted clients are homebound and your practical support at a time and a place appropriate for that individual could make an enormous difference not just to their mental but also their physical wellbeing. Practical Support Volunteers support Merton based clients on a weekly or fortnightly basis to offer companionship, to support with their shopping, maintain their garden, read the post, or occasionally drive them to a place of interest.
Requirements:
• No qualifications needed
• Compassionate, patient, caring, non-judgmental, and able to put others at ease
• Happy to start the conversation or provide a listening ear
• Offer a warm welcome to people from various backgrounds and communities
• Open communication with the volunteering services manager
• Follow our policies and procedures, attend relevant training sessions, and maintain appropriate boundaries
Benefits:
• Sense of achievement and fulfillment
• Apply or develop your existing skills and experiences
• Connect with others and enjoy our volunteer social activities
• Support the local community of Merton
• Enhance your CV or UCAS application
• Enjoy the feeling of making a difference to someone's life
• Be a part of something special
• Through volunteering increase the chances of employment if desired
Useful information
Regular communication with volunteering service manager who will deal with any queries and concerns
You will have the information, training, and resources you need to conduct your volunteer role
This role is open to anyone aged 18 years old and over
We will reimburse you for reasonable out-of-pocket travel expenses
References
Due to the nature of these roles 2 satisfactory references and DBS Disclosure are required.
To apply please contact us on: volunteering@mertonvision.org.uk 02085405446
Merton Vision at the Wilson Hospital, Cranmer Road, Mitcham, CR4 4TP
Volunteer Role: Lunch club helper
MertonVision is looking for committed and social volunteers to support our weekly lunch club for our blind and partially sighted clients. In this social gathering, our clients enjoy a prepared meal in the company of likeminded people, and we encourage social interaction with the client group in our mission to combat loneliness and isolation.
Volunteer duties
To be shared by all volunteers, role involves some or all the following depending upon preference and need:
• Prepare the venue e.g., putting out & setting tables and chairs
• Provide a friendly atmosphere for people to meet & enjoy lunch in each other's company
• Ensure a register is taken and collect payments
• Meet & greet clients assisting them to their places
• Serving meals & refreshments.
• Cut food into portions and pouring drinks
• Ensure the room is safe & hygiene regulations are observed
• Clearing tables & putting away tables etc
• Report any concerns
• Washing up and putting away dishes/cutlery
Skills:
• Excellent people skills
• Compassionate, patient, caring, non-judgmental, and able to put others at ease
• Follow our policies and procedures, attend relevant training sessions, and maintain appropriate boundaries
• Flexible, dependable, and punctual
• Able to provide non-judgmental support
• Work well within a team
• Honesty and reliability
• Ability to work within health & safety and food hygiene guidelines
• Pleasant & enthusiastic manner
• Empathy for people in socially isolated positions.
• Ability to be at ease with people with memory difficulties
Benefits:
• Sense of achievement and fulfillment
• Apply or develop your existing skills and experiences
• Connect with others and enjoy our volunteer social activities
• Support the local community of Merton
• Enhance your CV or UCAS application
• Enjoy the feeling of making a difference to someone's life
• Be a part of something special
• Through volunteering increase the chances of employment if desired
• Enjoy healthy food in the company of others!
Useful information:
Regular communication with volunteering service manager who will deal with any queries and concerns
You will have the information, training, and resources you need to conduct your volunteer role
This role is open to anyone aged 18 years old and over
Locations will be within a volunteer's own neighborhood but will involve travelling to other locations in the Merton borough as and when needed
Expenses: Reasonable volunteer travel expenses will be reimbursed
References: Due to the nature of this role two satisfactory references are required.
To apply contact us on: 02085405446 or volunteering@mertonvision.org.uk
MertonVision at Wilson Hospital, Cranmer Road, Mitcham, CR4 4TP
Commitment: 2 – 3 hours per week
Volunteer Role – Arts and Crafts Volunteer – "Action is the foundational key to all success." Pablo Picasso
MertonVision is seeking a dedicated Arts and Crafts Volunteer to support and empower our clients in our weekly arts and crafts classes. Through the power and love of art your time and generosity will empower, inspire, motivate, and encourage our clients to not just be more creative but social.
Purpose:
• Support weekly art and craft sessions for blind and partially sighted adults and children
• Support the Arts and crafts teacher with delivering the session
• Support art-based activities such as drawing, painting, photography and card making etc.
Main duties:
• Lead and support the art teacher to deliver arts and crafts classes
• Set up and clear up after sessions
• Enable clients to complete arts-based tasks to reach their objectives
• Encourage clients to socialise
• Participate in pre and post session briefings with arts and crafts teacher and our staff
• Provide feedback when sessions end
• Support clients to Undertake art and craft sessions in alternative locations and with other groups, away from the main site.
Requirements:
• Arts and crafts qualifications desired but not essential
• Excellent people skills
• Compassionate, patient, caring, non-judgmental, and able to put others at ease
• Offer a warm welcome to people from various backgrounds and communities
• Open communication with the volunteering services manager
• Follow our policies and procedures, attend relevant training sessions, and maintain appropriate boundaries
• Flexible, reliable, and punctual
• Able to provide non-judgemental support
Benefits:
• Sense of achievement and fulfillment
• Apply or develop your existing skills and experiences
• Connect with others and enjoy our volunteer social activities
• Support the local community of Merton
• Enhance your CV or UCAS application
• Enjoy the feeling of making a difference to someone's life
• Be a part of something special
• Through volunteering increase the chances of employment if desired
• Learn and teach a new skill
Useful information:
Regular communication with volunteering service manager who will deal with any queries and concerns
You will have the information, training, and resources you need to conduct your volunteer role
This role is open to anyone aged 18 years old and over
We will reimburse you for reasonable out-of-pocket travel expenses
References: Due to the nature of this role 2 satisfactory references are required
To apply or for further information please contact us on: 02085405446 volunteering@mertonvision.org.uk
MertonVision at Wilson Hospital, Cranmer Road, Mitcham, CR4 4TP