Thank you very much for your interest in fundraising for us!
You can support us by holding your own event, by taking part in one of our events, by sponsoring our fundraisers, by responding to one of our appeals or by making a donation online.
What your sponsorship will buy:
£11 will provide a liquid level indicator which beeps and vibrates in your tea or coffee cup
£25 will buy a talking watch
£56.50 will buy a talking kettle
£100 can provide a delicious home cooked lunch for 20 clients
£330 will buy an electronic magnifying aid which can be used on all printed materials and has television connectivity
Richmond RunFest 
September 14th and 15th
Volunteers and staff members are taking part in this year's Richmond RunFest: even our service manager, Kevin, is taking part in the Family Mile.
If you'd like to sponsor him we have sponsor forms available in the office or you can sponsor him online through  his JustGiving account!
Online Sponsor Form
London Marathon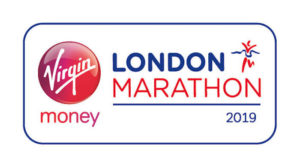 We are so lucky to have Ben Adams and his partner Abbey running next year's London Marathon in aid of MertonVision. 
Ben wanted to run for us because of the support that we gave to his late grandmother.
Good luck and thank you so much from our staff, clients and supporters!