About us
Merton Voluntary Association for the Blind
Working name MertonVision
We were formed in 1965 at the same time the Borough of Merton was created. Before this Surrey Voluntary Association for the Blind had been the sole service provider in the area. We have worked closely with our local Social Services Department since our conception
Our Vision
We believe in the right of all individual to a full role in society.
Our Mission
To support and provide services to VI children and adults and those with additional health difficulties at all times in their life.
Our Purpose
To strive to deliver the highest possible quality services to the blind and partially sighted in Merton.
Our goal
Is to support and empower the visually impaired all the way from their diagnosis through the entire rehabilitative process in whatever way is appropriate for them.
Our values
Reinforce everything we do. They shape the way we work and the culture we strive to inspire.
We are local
And this is very important to us, we encompass local knowledge, local connections and promote local awareness of visual impairment.
We empower
VI individuals to life as full a life as possible.
We are tireless
In our support for the local VI community whether it be mobility training, assistance with IT, social activities, counselling, help with shopping, or our befriender service.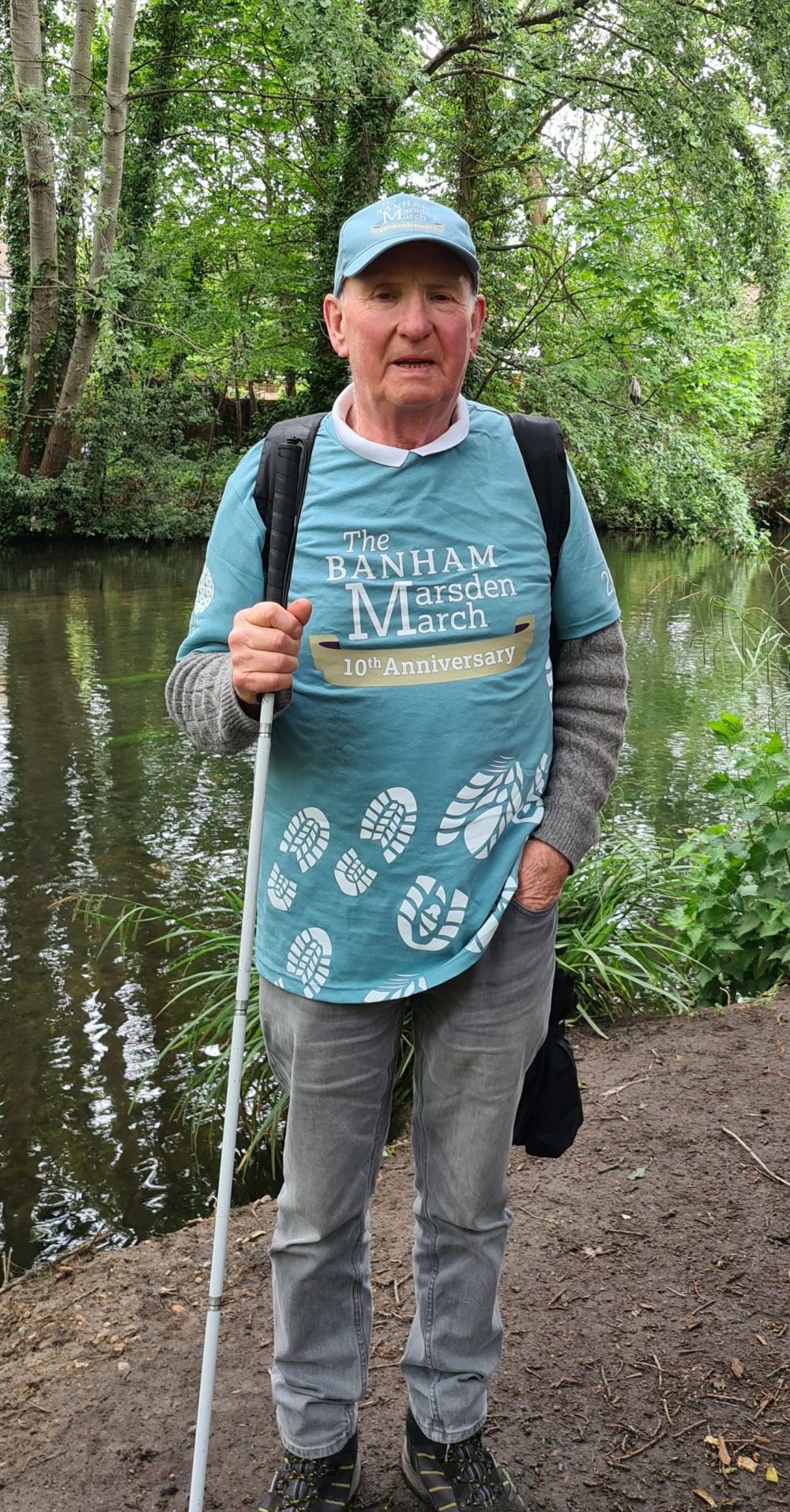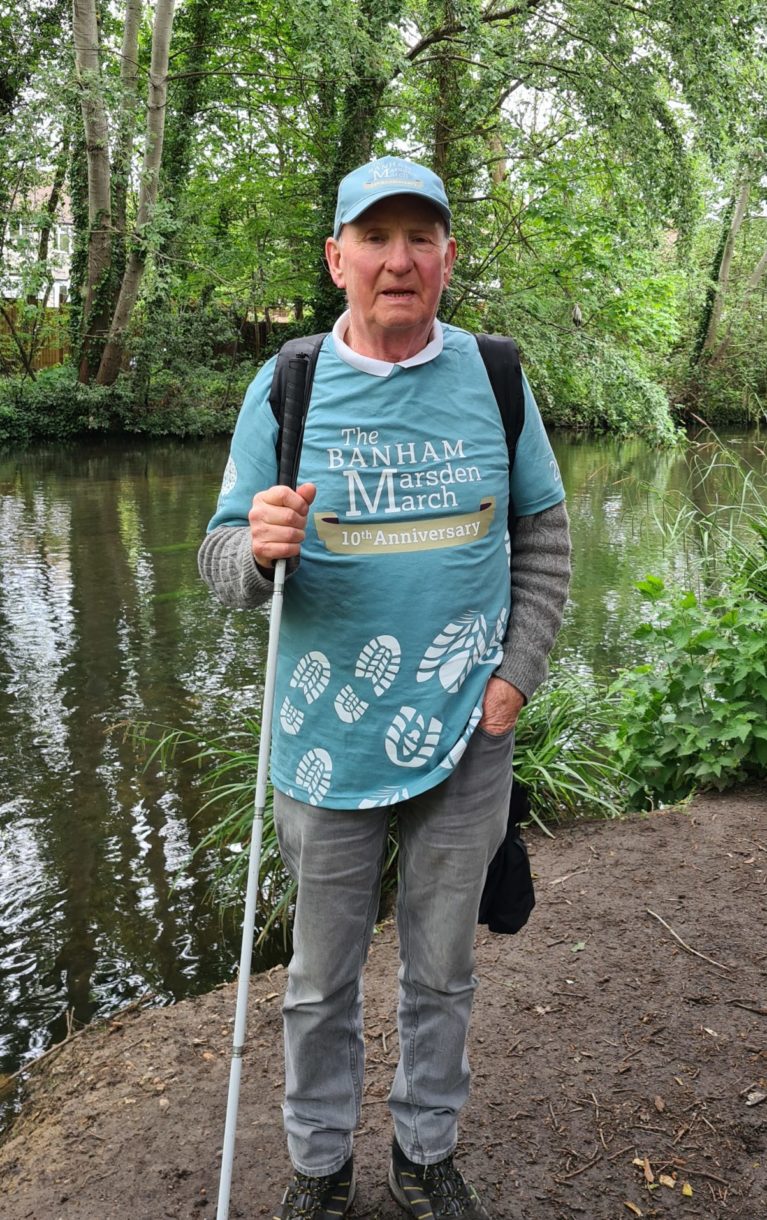 One of our amazing service users, who is registered blind, took part in the Marsden March to raise money for the Royal Marsden hospital and for MertonVision!